As more and more countries and regions face the effects of the COVID-19 outbreak, an increasing number of people may be returning from areas that have been affected by the epidemic. As a result, these people may experience distrust or suspicion from neighbors, coworkers or even friends. Whether you are a foreigner who has already undergone their mandatory 14-day quarantine, or Chinese citizen returning to Shanghai after your extended stay in Hubei Province, this can be a stressful time to try and return to your normal routine. We spoke with a psychiatrist, Dr. Vincent Meert, and a psychologist, Dr. Felice Soo, both from the Mental Health Department at Jiahui International Hospital, to learn some helpful coping strategies for this difficult period.
How do I make those around me feel more at ease regarding my personal health?
Image via Euronews
You should address the topic in a straightforward way in daily exchanges, trying to make others express their concerns and reassuring them by showing and discussing the precautions you are taking against the virus. During the first couple of weeks back in China, you should consider wearing a mask. In addition to its value in helping to prevent the spread of the virus, in Asia wearing a mask is considered a sign of respect for others, because you are working to protect them even if you have no symptoms, contrary to the Western world where masks are a less common sight and may cause concern in those around you.
I feel like people around me think I am sick, but I know I am not. I'm even afraid to cough because people might think I have the virus, how can I deal with this stress?
If you feel that way, all the more reason to wear a mask at first and later keep good habits in terms of hand hygiene and social distancing. People in China were the first to suffer from the epidemic, you can relate to that now and understand their fears. Only time and mutual respect will help everyone relax about their health concerns. Emotion is contagious, so staying firm and calm will help those around you to do the same.
How do I explain this issue to my child? How much should I share with them regarding the outbreak and what may be happening back in our country or region?
Stock Image
Be sure to start by having your child express their own feelings about the general situation or their personal experience. Hearing and validating how your child feels are necessary steps before bringing comfort by sharing your own feelings or trying to educate them. Make sure to encourage them to let you know how they are feeling. Give your child a sense of control by teaching them how they can protect themselves through hand washing, social distancing, etc. Be honest about how you feel, in a true and simple way. This is an excellent opportunity to teach your child about keeping good hygiene habits, and, more generally, about mutual respect by understanding other people's feelings. Be calm, proactive, and reassuring, being sure to let your child know that there are no right or wrong feelings.
I have been away from my normal routine for so long, what are some ways that I can ease back into my normal life?
If you feel your world has been upside down and there is too much to rebuild, do not try to restart your life all at once. Sketch a blueprint of your "life as before" and then draw a plan: listen to yourself, pay attention to and prioritize your needs, focus on good life hygiene (sleep routine, healthy food, physical exercise and relaxing activities) and build momentum by resuming your routine one activity at a time, at your own rhythm. Be kind to yourself during this challenging time.
While I know I am safer here in China, I still worry a lot about my family and friends back in my own country, what are some ways to cope with this stress while still providing them with emotional support?
Image credit: Gerd Altmann via fairplaytalks
Express your own feelings of anxiety to those who are with you in China. Try not to fixate too much on news related to the epidemic, instead choose a specific period during each day to read news about the epidemic situation from trustworthy sources. When speaking with your family and friends who are in more effected areas, be sure to include some more casual topics in your discussion, instead of just talking about the epidemic. Tell them you are there for them, then listen to them, making sure to have them express their own feelings before you share your experience. Share your experience by talking about not only your own fears when you were in a similar situation, but also how those fears were eventually resolved as the danger from the epidemic receded. Fight your feeling of helplessness by taking charge of the situation in any way possible: by sending family and loved ones protective materials, or by sharing helpful guidelines you received from Chinese authorities when you were in a similar situation before. Encourage them to use their time social distancing in productive ways, like reading, exercising, or practicing a new skill.
Jiahui International Hospital
689 Guiping Lu
徐汇区桂平路689号
Jiahui Health (Jing'an)
Suite 101, 88 Changshu Lu
静安区常熟路88号101室
24hr call center: 400 868 3000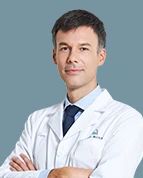 Vincent MEERT, MD, MSc
Dr. Vincent MEERT is a psychiatrist at Jiahui Health. Dr Meert obtained his Medical Doctor degree (MD) from the Louvain University (UCL) medical school in Brussels, Belgium. Before that he had obtained a Master of Science degree (MSc) in applied mathematics from the same university. Dr. Meert has a strong scientific background and more than 9 years of clinical experience working with people from the local community as well as expats from diverse origins since he is a reference psychiatrist for United Nations agencies employees in Geneva. His expertise lies primarily in the areas of mood disorders, adult attention deficit hyperactivity disorder and psychopharmacology.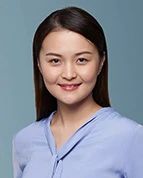 Felice SOO, PsyD
Dr. Felice SOO is a clinical psychologist at Jiahui Health. Dr. Soo obtained her Master and Doctor of Psychology degrees in Clinical Psychology from the California School of Professional Psychology (CSPP) at Alliant International University (AIU). She received her license of clinical psychologist from New Zealand Psychologist Board and a practitioner certificate from Association of Psychotherapist and Counsellors Singapore (APACS). Her expertise is in the areas of grief, depression-anxiety disorders, trauma and stress related disorders, insomnia, obsessive-compulsive related disorders, LGBT related issues, and interpersonal issue. Her primary approach is Cognitive-Behavioral Therapy (CBT) and she also utilizes a collaborative client-centered approach in her works such as solution-focused therapy, mindfulness-based approach and positive psychology to best meet the needs of clients.
We are on WeChat! Scan and follow us with the QR code below